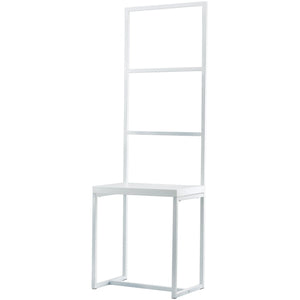 Orto Rubberwood Bathroom Spa Towel Rack Ladder, Towel Holder with Stool Bench
Regular price
$389.85
$0.00
Orto Rubberwood Bathroom Spa Towel Rack Ladder, Towel Holder with Stool Bench. Practical and multifunctional bathroom furniture, made of 100% powder-coated metal. The seat is made of moisture-resistant rubberwood.
- Available in two colors
- Imported from Belgium
- Material: Wood, Stainless Steel
- Rubberwood
- Color: White, Black
- Type: Floor Standing
- Shape: Rectangular
- Bath bench with towel holder
- Dimensions: 19.7 W x 12.6 D x 59.1 H in.