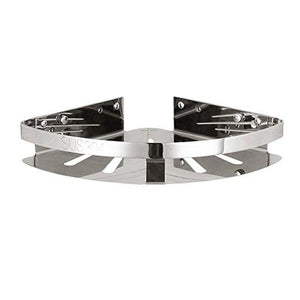 ZJM-towel rack Bathroom Storage Commodity Shelf Stainless Corner Bracket Triangle Storage Shelves (Size : 1 layer)
Regular price
$75.35
Sale price
$124.56
Brand: ZJM-towel rack
Features:
Material:stainless steel
Surface processing:burnishing
Way to install:punching
Reasonable using space and corner.
Modern and contacted design style,fashion,add aura of brief to your family life. Take care of your life orderly.
Publisher: ZJM
Details:
Product name:towel rack
Delivery time:10-15 days
Multi-layer plating,will not fade.
complete accessories accessory,easy to install.
If you have any question please contact us feel free.
Matters need attention:
1.Please use water or mild detergent cleaning product at regular intervals,then dry it use soft duster cloth.Keep the appearance bright and clean.
2.To avoid friction with hard objects,collision,throw knock or extruded,in case to deface
3.Please do not use organic solvent or corrosive corporation wipe and touch the product.And don't let the product in strong acid or strong base environment.
4.Above all display pictures,taken in different display next effect may be different,specific please in kind prevail.
EAN: 6904126242365