Weve all seen the signs, literallyMadison is #1 Best Place to Live in New Jersey according to the September 2019 issue of NJ Monthly. But, honestly, didnt we already know that?
With the winter holidays just around the corner, I thought Id make your gift-buying little easier by letting you know where you can find all sorts of Madison swag to show off your pride in our town. (And for those of you in surrounding towns, Ive highlighted a few shops that carry swag for other towns, too!)
And while you are at it, there are tons of other ways you can support your favorite town. First of all SHOP LOCAL! Remember, these are the stores that keep our downtown such a destination. They are also the ones who sponsor our kids sports teams, donate school raffle basket prizes, and personally know so many of us, greeting us with a smile and friendly hellos each time we stop in! Also, check out my blog from last year, Experience Gifts you can do in Madison, for more local gift ideas.
Madison Music and Arts Swag Shop: Madison Music & Arts is a parent volunteer group that raises funds and grants money for the districts arts programs. The new MMA Swag Shop has embroidered pom hats, customizable hooded sweatshirts, embroidered performance pullovers, and flannel pj pants, all with the Madison Music & Arts logo, showing that theater/music/art-loving Madison families can swag just as well as the sports families! **Order by NOVEMBER 29 to guarantee holiday delivery (pick up Thursday, Dec 19 from 3-6pm in the MHS band room).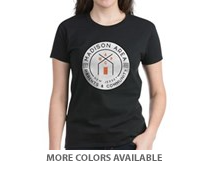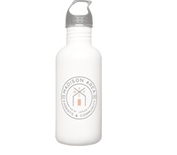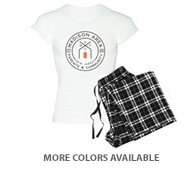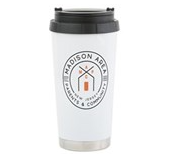 Madison Area Parents and Community Store The ever-informative Madison Area Parents and Community Facebook page we all know and love now has an online store filled with so many offerings with the MAPC logo, including tshirts, sweatshirts, pajamas, mugs, travel mugs, hats, water bottles, tote bags, coasters, and car magnets! Plus, orders placed between now and December 21 will have 100% of the profits donated to the Madison Volunteer Ambulance Corps! Its a win-win!
Schools and teams: If you are looking for swag specific to your school or team, be sure to check their Web sites or ask the PTO or coaches/sports board members. Many schools and teams hold fundraisers earlier in the fall, but if you missed that, there might be some you can still purchase in person. Ive seen MJS shirts and pj pants in the display cases near the cafeteria, and CAS PTO sells shirts at their annual carnival, so they may have some you can buy anytime.
Now, lets go for a walk through town to highlight shops. Ill start at the Museum of Early Trades and Crafts, dip into Green Village Road, head down the south side of Main Street, along Waverly and Lincoln Place, then back up Main Street on the north side.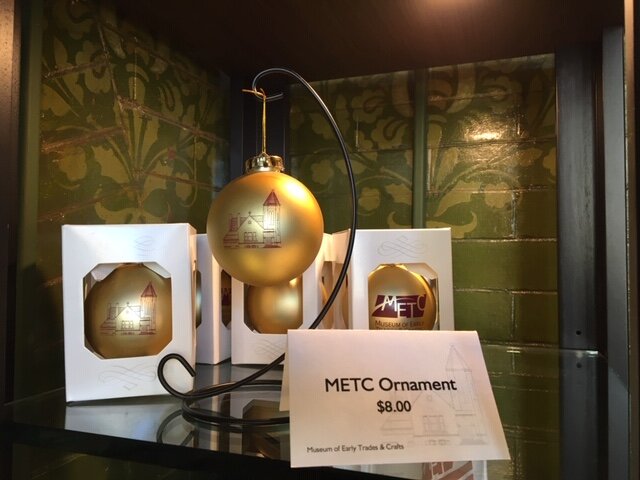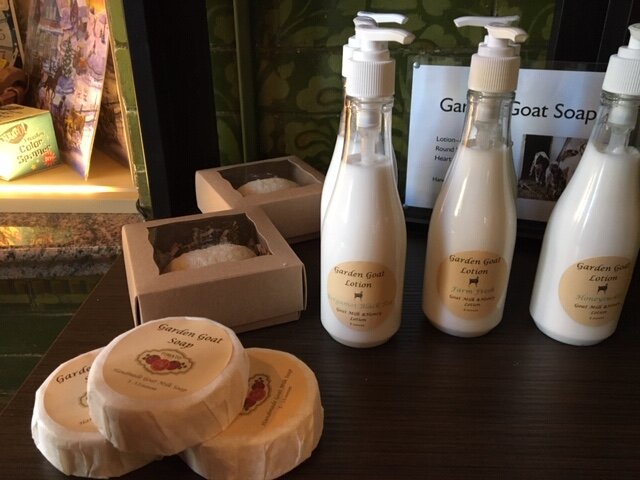 Museum of Early Trades and Crafts (9 Main Street) This museum that is housed in the beautiful James Library (built 1899) is also the Madison Visitor Center, so it makes perfect sense that you can find some Madison-themed treasures in the gift shop, including a wooden cut-out of the building, an METC holiday ornament, and several books of Madison history. You can also find artwares created by local artists and goat milk soaps made in Madison.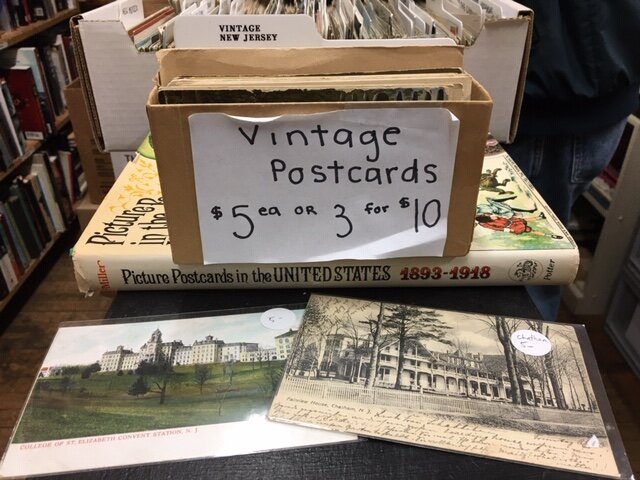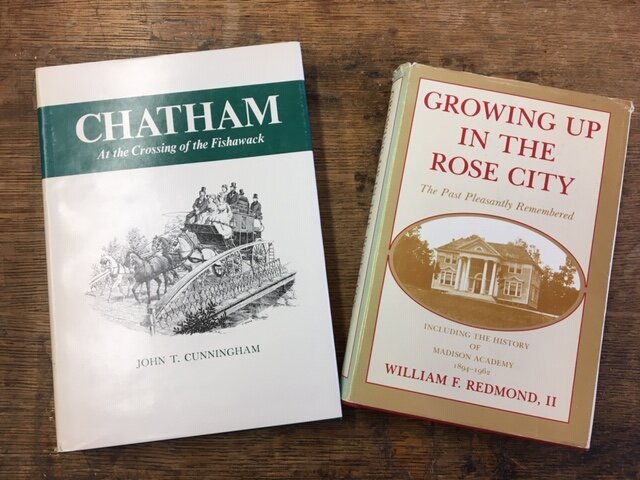 Chatham Bookseller (8 Green Village Road) Youll find way more than books in this used and rare book shop. I especially love the antique postcards, and old maps and brochures on many hobbies and interests, from trains and Broadway musicals. If you do a little digging, you should be able to find some Madison-themed memorabilia (which you can then head across the street to Town & Country Framers (see below) to get framed). There are also a few Madison history books.
Short Stories Bookshop & Community Hub (23 Main Street) This book store has an entire rack of photographic history books for Madison, surrounding towns, and some local colleges. Also, it features books by local artists, including Crushing the Red Flowers by Chatham author Jennifer Voigt Kaplan and the Sleigh Bell Letters series by Madison author Leslie A. Martin. (On Dec 14, from 1-3pm, there will be a reading by the author (aka Mrs. Claus) herself!)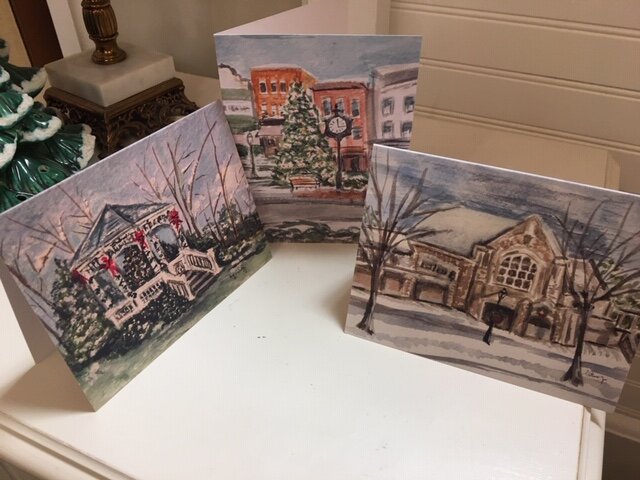 Home Sweet Home (27 Main Street) Beautiful vintage-themed Madison homewares can be found here, including painted signs, tea towels, coasters, and prints. Special Madison-themed Christmas products are being placed on the shelves as I write this, including coasters, mugs, and holiday cards. (Home Sweet Home is hosting a holiday open house this Saturday, Nov 30 from 10am-6pm, and will feature 15% discounts, complimentary bites, and featured pop-ups.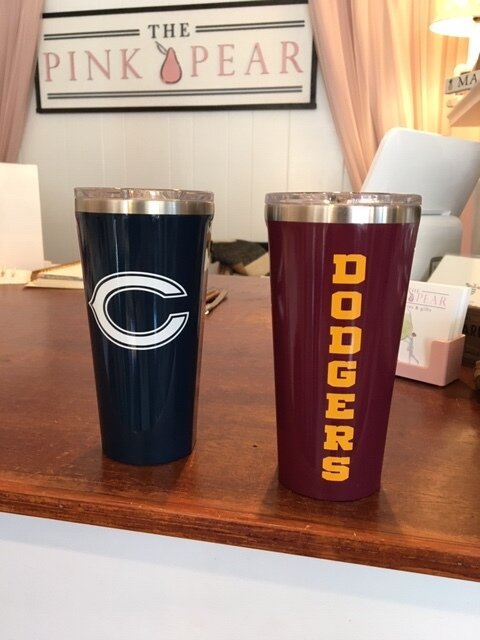 The Pink Pear (28 Waverly Place) Theres always adorable gifts here, and several Madison-themed ones to choose from, including pads of paper with the Madsion zip code, painted signs, knitted hats with purposful maroon and gold coloring, and tumblers (stock will be replenished soon!). Several Chatham and Morristown options, too.
Kids Consignment: (34 Lincoln Place): If you are looking to save a few bucks, but still get something new or like-new, check out the rack of Madison clothes at Kids Consignment across from the train station. On a recent trip there, I found several tshirts and pullovers! Inventory changes constantly, so check back often!
Stop & Shop (133 Main Street) Yes, even a major chain store like Stop & Shop can show Madison pride! There are a few Madison-themed tshirts and water bottles, plus shirts for local colleges and new Jersey-themed one, too.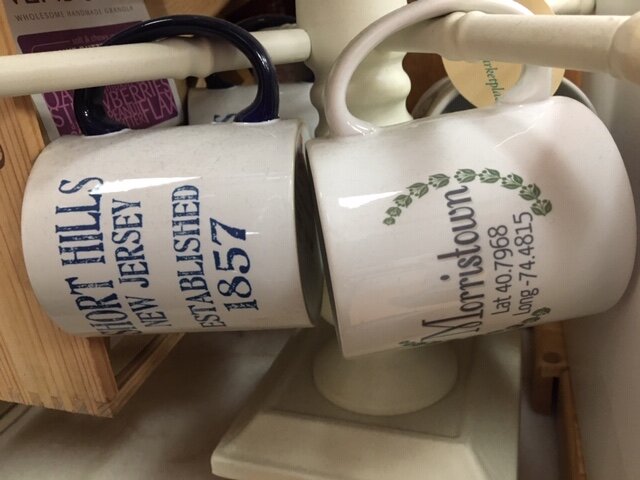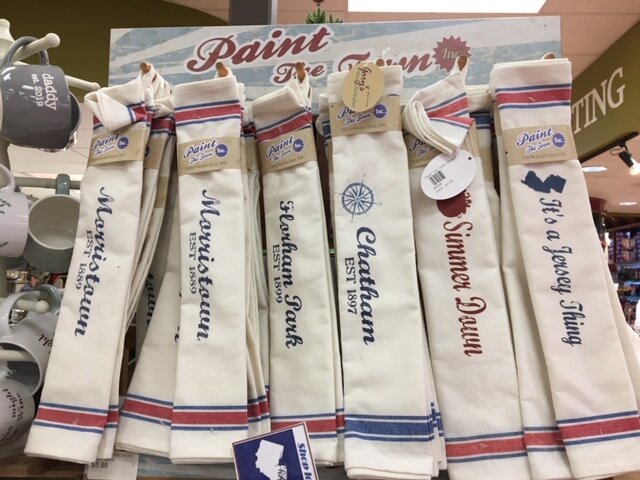 Garys Wine & Marketplace (121 Main Street) There are some nice-quality coasters, mugs, tea towels, and signs at Garys for Madison and many surrounding towns. I recently purchased a Morristown tea towel as a housewarming gift for someone who just moved to Morristown. To go along with the Madison theme, pick up a bottle of Go Figure wine by Garys Wine & Marketplaces owner Gary Fisch.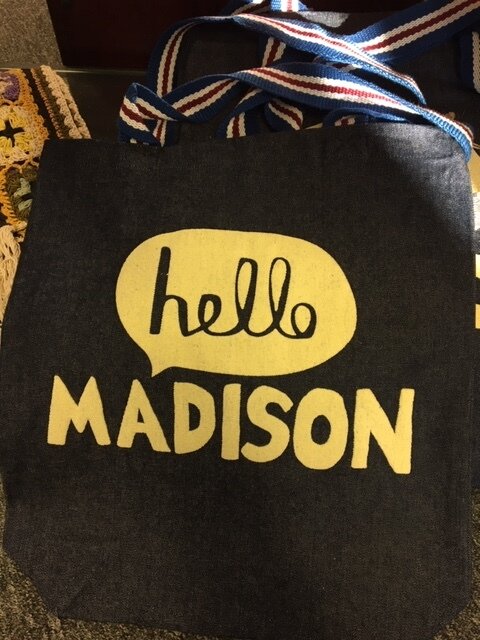 Madison Pharmacy (66 Main Street) Pick up some fun Madison merchandise featuring artistic renderings of local buildings. Mugs, aprons, zip-top clutches, and tiny totes all have this detailed design. There is also an eye-catching Hello Madison canvas tote.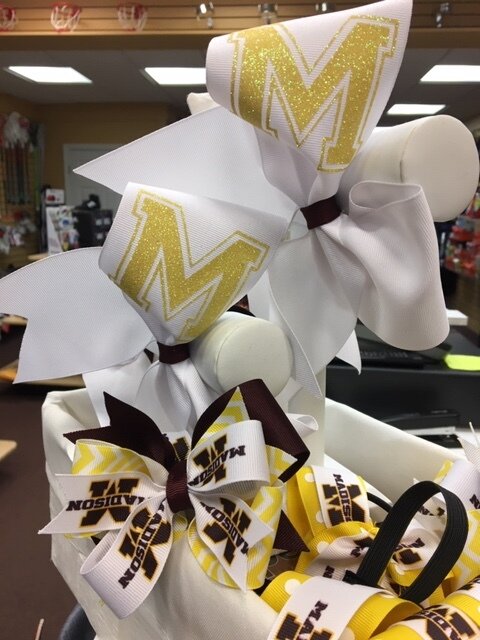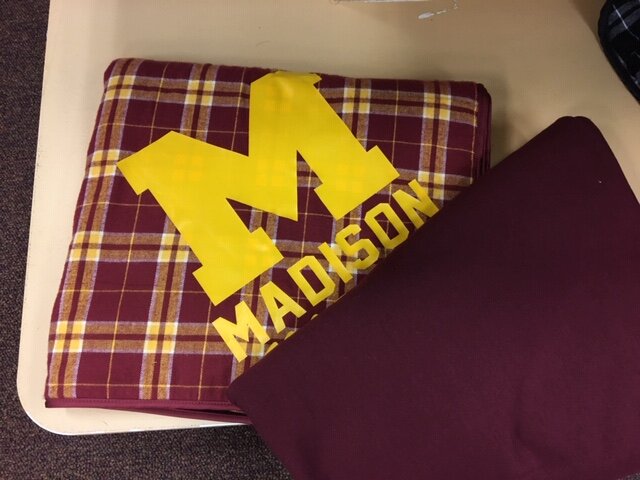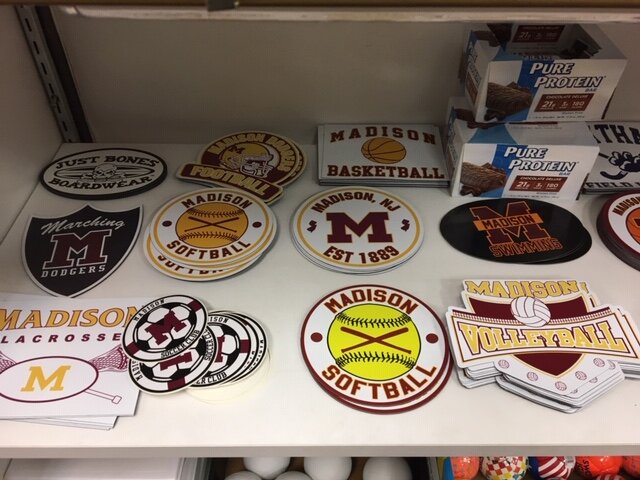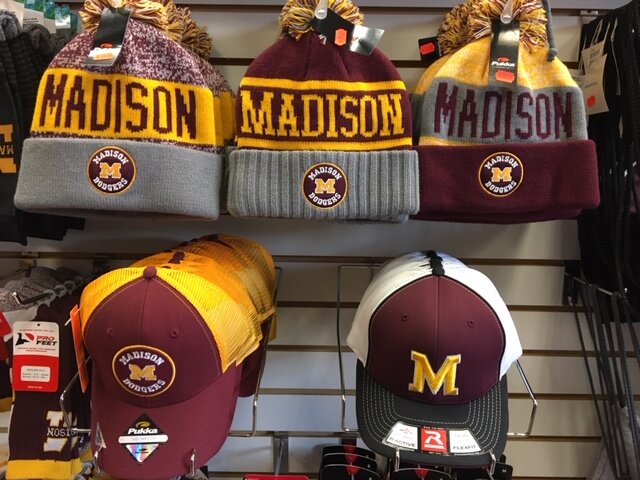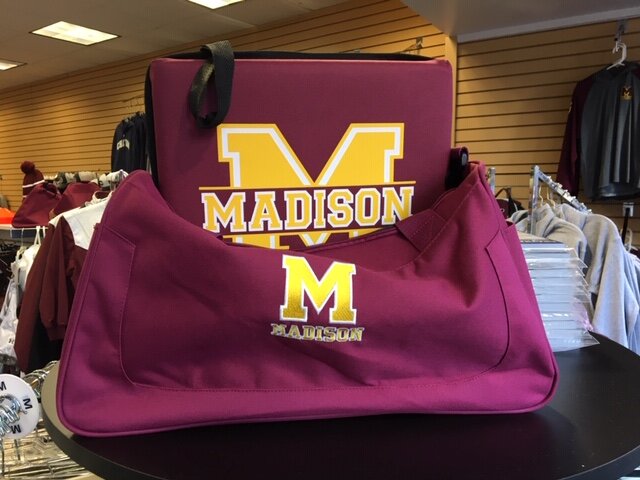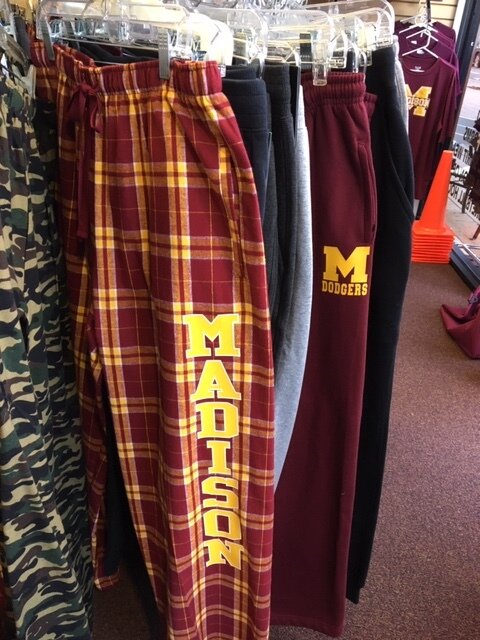 Alfreds Sports Shop (32 Main Street) New owner, Frank Ruccio, has put a lot of time and thought into finding an amazing assortment of Madison gear. (And there is definitely no shortage of Chatham and other town gear here, too.) In addition to the various tshirts, sweatshirts, and pajama pants, there are Madison hair bows, hats, socks, gym bags, drawstring bags, bleacher cushions, blankets, belts, lacrosse shorts, and car magnets. And many of the items can be personalized.
Town & Country Framer (6 Park Avenue) Head to this frame and print shop to check out their variety of vintage local maps, then select a frame to show it off. (And if you find vintage Madison postcards at Chatham Book Seller, or anywhere, you can get them framed beautifully herelike I did! They look great in my dining room!) There are also a few coasters with Madison images available, and some paintings by local artists.