This orange-scented dough, baked in the form of a crown, and topped with dried and candied fruits makes the traditional vegan Rosca de Reyes ( King Cake).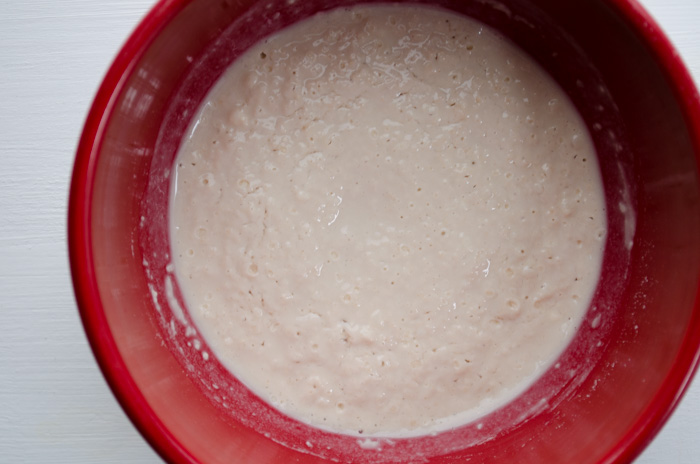 Rosca de Reyes is a key part of thefeast of the Epiphany, Three Kings Day orDia de Reyes in Mexico. This is also the day, that children receive gifts from theReyesMagos(Magi) instead of Santa. Traditionally, the night before, the children leave a note for the Magi in their shoes, and place them under the Christmas tree or outside. The Magi respond by bringing them gifts the following morning, just as they brought gifts to the Christ child.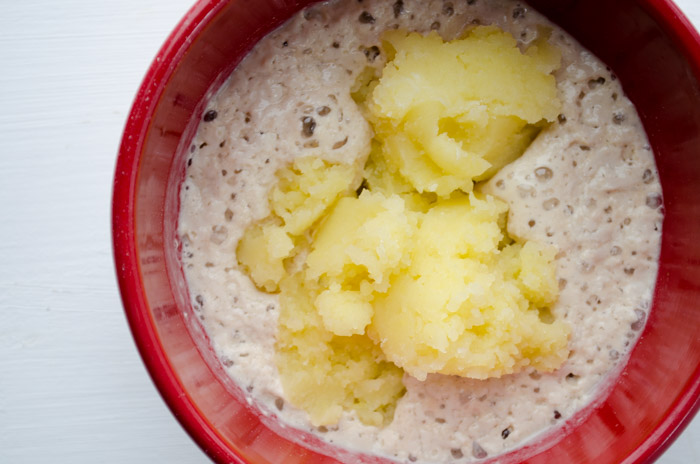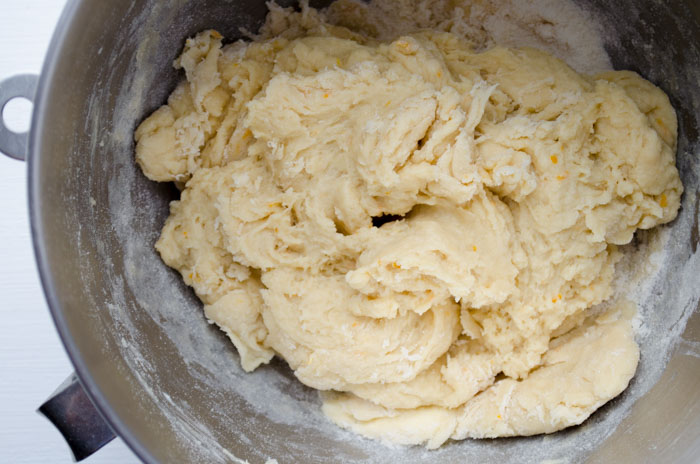 Family Traditions
Theroscais usually served with hot chocolate and eaten at any time of the day or all day. The fruit on the rosca is meant to represent the crowns jewels, and inside the bread is a hidden small figurine of baby Jesus. The lucky person to find baby Jesus in their piece of bread is designated to bring tamales on Feb. 2nd to the Feast of the Candelaria.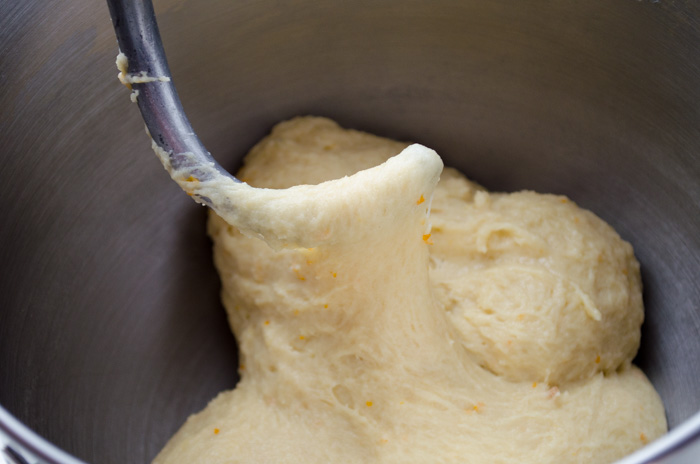 Living on the border, our traditions are a mixture of Mexican and American customs. This being said, as a child Santa brought most of our gifts on Christmas, and theReyes Magosfilled our stockings with treats and small toys on Jan 6th. We continue this tradition with our children, but for them, the Three Kings bring them books!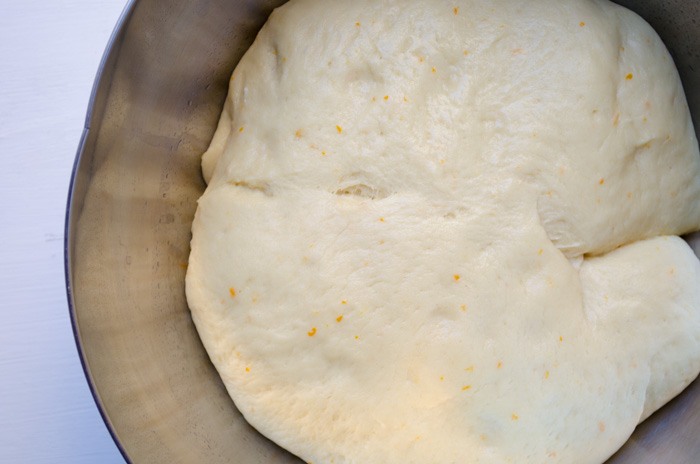 What is Acitrn?
Not many people know this, but one of the candied fruits used to top theroscais calledacitrn.Acitrnis made from a species of cactus, also know as biznaga, only found in Mexico.
The candy is made by extracting the pulp from the cacti, cutting it into blocks, and cooking it in a simple syrup. The result is an opaque sugary block, firm to the touch, but soft and juicy on the inside. It iscommerciallysold in red and green tinted blocks or cut into strips.
It is actually very hard to find because the cactus is at risk of becoming an endangered species. Most people nowadays use a quince paste or other fruit paste called ate in its place, but you can use whatever dried or candied fruit you prefer.
The Recipe: Vegan Rosca de Reyes
I have substituted the eggs with potatoes, resulting in a moist, soft, and sweet bread.
I used Earth Balance for my vegan butter
For the fruit topping on my rosca I used candied oranges, cherries, and dried figs.
Add the plastic baby Jesus into the rosca after it has baked.
This recipe is very similar to my Pan de Muerto recipe.
Print
Vegan Rosca de Reyes
This orange-scented dough, baked in the form of a crown, and topped with dried and candied fruits makes the traditional vegan Rosca de Reyes ( King Cake).
Keyword
acitron, candied fruit, kings cake, vegan
Total Time
5
hours
30
minutes
Ingredients
Ingredients
1

pack

Active dry yeast

cup

Soy milk

room temperature

3 1/3

cup

Bread flour

cup

Sugar, granulated

1

tsp.

Salt

1

tsp.

Orange zest

cup

Orange juice

cup

Potato, Yukon gold, cooked, mashed

cup+ 1 tbsp.

Vegan butter room temperature, cut into 1 inch pieces
Toppings:
Candied Cherries

Candied Oranges

Quince Paste

Guava Paste

Dried Figs
Sugar-Paste:
1/3

cup

Sugar granulated

1/3

cup

Vegan butter

earth balance, softened

cup

All-purpose flour

tsp.

Vanilla extract
Non-egg Wash
2

tbsp.

Soy milk

unsweetened

1

tbsp.

Maple Syrup
1

Plastic baby Jesus

(optional)
Instructions
In a medium bowl, dissolve the yeast in the soy milk and add 2 tbsp. of the flour. Whisk to incorporate and let rest in a warm place for 20 min.

In the bowl of a mixer, with the dough hook, combine the dry ingredients: the rest of the flour, salt, sugar, and orange zest. Mix.

In a small bowl, whisk together the orange juice, mashed potato, and yeast-flour mixture. Add to bowl with the flour mixture and mix on low until the dough begins to incorporate.

Add the cup + 1 tbsp. of softened butter little by little and increase speed to medium. Mix for 15 min. until the dough has come off the sides of the bowl and is stretchy but not sticky.

Place the dough in a large oiled bowl, cover with a towel and let rise for 1 to 1 hours, or until doubled in size.

Punch down the dough and lay on a floured surface. Roll out the dough into a log shape and bend the ends around to form a circle. Press edges together to avoid separation. Insert plastic baby Jesus and press the dough to cover the hole.

Place the rosca on a parchment lined sheet tray and cover with a towel and let rise for 1 hr. in a warm place (70- 75F) or until double in size.

Meanwhile preheat the oven to 350F.
To make the sugar paste:
Cream butter and sugar with a whisk or hand mixer. Add vanilla, flour, and cinnamon and mix well. Knead lightly to fully incorporate. It should have the consistency of a soft play-dough. If its too sticky or wet add flour in small amounts until youve reached the right consistency.
To Make the non-egg wash:
In a small bowl combine the soy milk and maple syrup to make the non-egg wash.

Brush the rosca with the non-eggwash. Roll or flatten out sugar paste and add to the different sections of the rosca. Distribute the dried fruit on the rosca. Let rise for 30 more minutes.

Bake for 25 to 30 minutes or unitl the bottom of the rosca is golden brown. Remove from the oven and let cool on a rack. Let bread cool slightly before eating.
Nutrition
Calories:
343
kcal
|
Carbohydrates:
51
g
|
Protein:
6
g
|
Fat:
13
g
|
Saturated Fat:
3
g
|
Sodium:
278
mg
|
Potassium:
131
mg
|
Fiber:
2
g
|
Sugar:
20
g
|
Vitamin A:
482
IU
|
Vitamin C:
6
mg
|
Calcium:
28
mg
|
Iron:
1
mg
The post Vegan Rosca de Reyes appeared first on Dora's Table | Vegan Mexican Recipes.